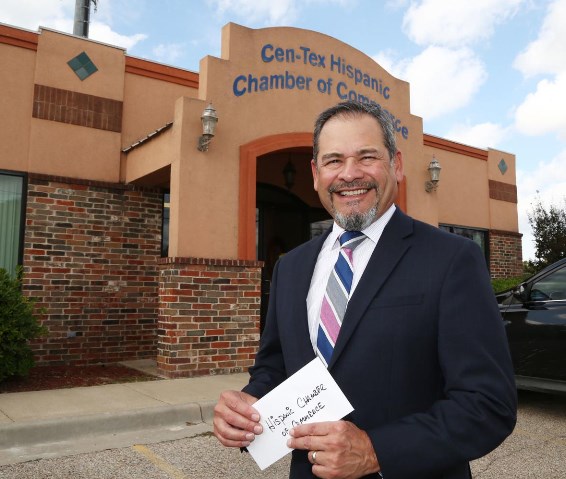 Still adjusting to the death of longtime leader Joe Rodriguez and striving to better serve Waco's Latino population, the Cen-Tex Hispanic Chamber of Commerce has secured a $100,000 grant from the Rapoport Foundation to host more events, tweak staffing and play a larger role in job training.
"The organization has a good foundation, but there is work to be done in the areas of workforce and leadership development," chamber President and CEO Alfred Solano said. "We want to maximize our impact on the community, and that takes funds. We are calling this an organizational relaunch."
The 43-year-old chamber, with offices on La Salle Avenue, remains largely unknown to many, Solano said.
"Some still think we're a brand new organization," he said.
Solano had been on the chamber's board eight years when then-President Joe Rodriguez died in March 2016. The board chose Solano, who grew up in Waco, to succeed Rodriguez.
"The overwhelming message we wish to convey is that the Cen-Tex Hispanic Chamber of Commerce is open to everyone, and our focus is on small business, specifically concentrating on workforce, entrepreneurship and leadership development," Solano wrote in a press release announcing the $100,000 Rapoport Foundation grant that will be spread over two years.
The money will help launch a fresh approach to working with other organizations to increase fundraising efforts "to a level that will empower CTHCC to play a role in numerous areas of need, including business referrals, networking luncheons, cultural events, scholarships and other special events," according to the release.
courtesy: https://www.wacotrib.com/news/business/cen-tex-hispanic-chamber-gets-boost-from-rapoport-foundation/article_a69282db-a3e3-5a24-b45e-2a34693f16b2.html